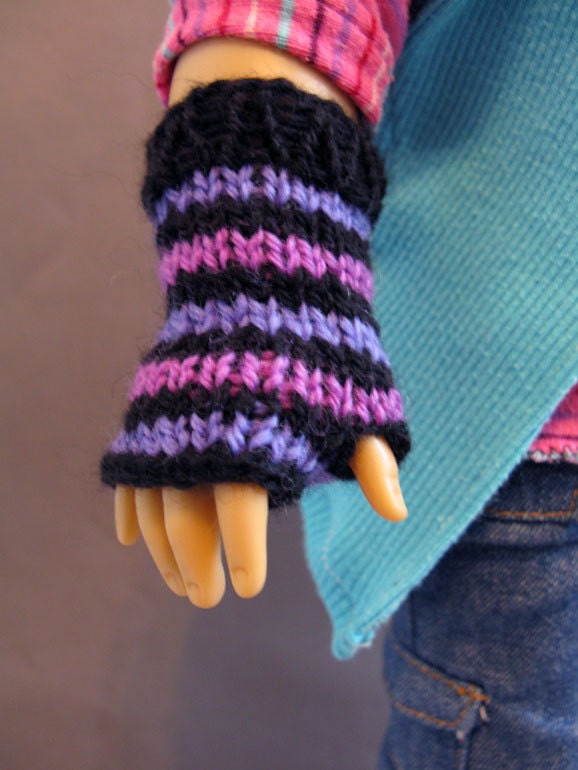 Hello! It's Poppy again.
We have, as the title says, several new listings in the Etsy store! I didn't get to model any of them this time around, but such is life, I suppose. :D
First off, we have several new pairs of gloves. Two of the sets are knucks with stripes. One is called "Violet Moonlight", and the other "Aquamarine".
There are pictures of them on the side of this post, and, as usual, a link to the shop on the side of the blog.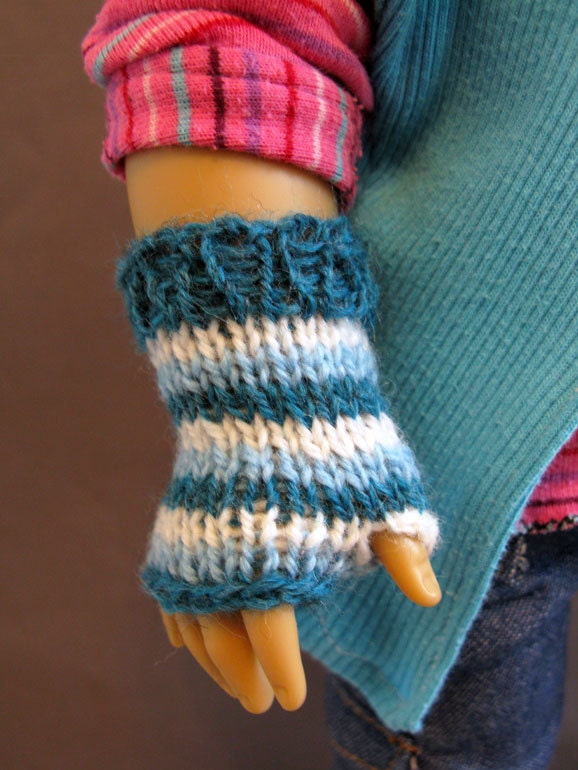 The other set is a new style for the store; flip top mittens!
I'm very excited about both styles. Maybe I can convince Mimi to make me some..... :)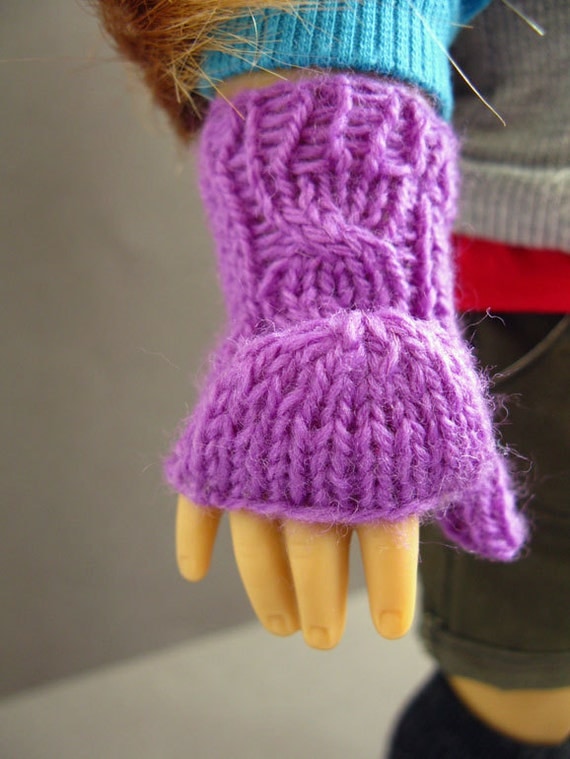 We also have a new outfit in. By new, I mean that it has been up in the shop for a few weeks, but was not formally mentioned on the blog yet. So it's new to the blog, anyway.
The outfit is entitled Crimson November, and is an outfit "reminiscent of chillier days." It took a long time to make, but it was a lot of fun. At least, that's what Mimi says.
I wouldn't know, because I had no part in the sewing process. While she sewed, I was busy doing more important things like watching TV and
eating cookies.
Bye for now! (I have some cookies to eat!!)
Poppy